Classical Piano Lessons in Individual Piano Lessons within Southfield, MI
Current page contains information about piano teachers from Southfield, MI who teach Classical Piano Lessons in Individual Piano Lessons. If you also speak language and you feel more comfortable having piano lessons in it, then use the list of piano teachers below. You can click on selected piano teacher to view details about the teacher such as full description of their profile, video presentation or read list of reviews to make sure you get the right piano teacher to learn piano from.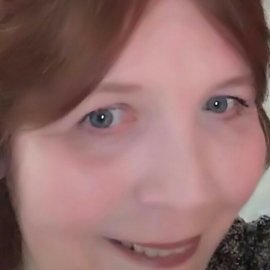 I graduated from Roosevelt High School 1974, Southeastern University, Lakeland Florida 1978
B.A in Music Education K-12, Vocal and Instrumental and a JX endorsement .

I own Sylvia' s Music Studio, a home based business where I teach piano, voice, violin and music theory.
I also am a teacher at Cameron's Music in
Livonia,

Previous teacher at
La Prima Music, Southgate
Town and Country Music, Lincoln Park
Wurlizter Music( now Southland Music)16 years.

Member of-

St Andrew's Presbyterian Church,, Dearborn Heights, Michigan, where
I am under the direction of Maestro Goslin and am a member of the choir, soloist, and play or sing in duets, trios vocal and instrumental.
I perform with GIPC and Parker Chorale,
under the direction of Dr. James Parker during the Lenten season.



Former member of-

Vocal Arts Ensemble of Michigan 14 years, under the direction of the late Sir Charles Whitmore.
Seaway Chorale 22 years
St Thomas Lutheran Church, choir accompanist 2000-2005 .
Silver Strings Dulcimer Society
perform occasionally

Other interests

Music

Chamber MusicRenaissance
Opera
Chopin, Debussy, Bach, Mozart, Beethoven, Tallis, Gibbons, Faure, Shaw
Du Prez

Previous experience President Women's Ministries 5 years

Over 35 years experience working with children

Enjoy walking and gardening reading.