Piano Teachers who teach Exam Preparation Lessons in Individual Piano Lessons
Current page contains information about piano teachers who teach Exam Preparation Lessons in Individual Piano Lessons. If you prefer to have Individual Piano Lessons, then use the list of piano teachers below. You can click on selected piano teacher to view details about the teacher such as full description of their profile, video presentation or read list of reviews to make sure you get the right piano teacher to learn piano from.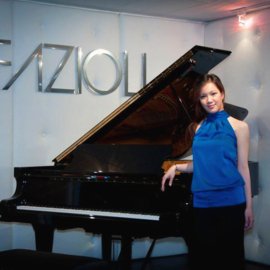 Started learning piano when I was 5, finished ARCT performer diploma at age 16. During the years of piano studies, I have learned to love music with a passionate heart. I hope to share my experience in music with students, and not just focus on fingering and static practices, but really foster a loving heart towards music. Learn to appreciate music,
By appreciating great works from famous composers. My favorite composer is Chopin, as his music is really delicate that touches my heart. I hope my students can find out what composers' music that touches their heart, through interactive lessons with me.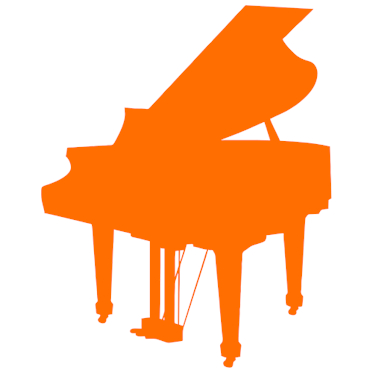 Fun and Engaging!
A little about myself:
I have began my musical education at an early age and completed my musical diploma by the age of 12. The following year I was accepted to study in College of the Arts in piano performance program.
I have been teaching and performing ever since my graduation. I hope I will be able to convey my love and knowledge for music and be able to guide you in learning piano, my intent being to help you learn pick up any melody and be able to play it with ease. Should you chose to learn music in depth I will be able to guide you through the RCM certification process and education as well, including preparation for musical festivals, competitions and other performances!
Join me in let me become you guide in your musical adventures!
An experienced music teacher and teaching piano lessons and music theory for all level children to adult. The music Studio is a positive learning place and enthusiastic atmosphere, piano lessons on a 5'10" grand piano. Beatrice emphasizes proper technique and music theory for all of her students, her ultimate goal is to create well-rounded musicians. Students can opt to take piano examination and music theory examination.

Beatrice is a music teacher with 20 years of teaching piano lessons and music theory for all ages. She emphasizes proper technique and music theory for all of her students. When students become more advance, she will then incorporate more piano literature and music history. She believe that the foundation of study music must be have solid technique, and a strong knowledge of music theory will help students become better sight-readers.

Beatrice is an active member of music teacher's associations:
Music Teachers National Association (MTNA)
Maryland Music Teachers Association (MMTA)
Anna Arundel Music Teachers Association (AAMTA)