Piano Teachers in United States who speak Spanish
Sometimes it is important to find a teacher who can speak your native language. Learning how to play piano in Spanish would make it easier for you to understand everything a teacher tells you during your lessons and you would feel more comfortable speaking it.
Another reason to learn how to play piano in another language can be that you have recently learned a Spanish language and would like to find a way to practice speaking it. And currently you are looking to learn how to play piano. So why not to try 2 things at the same time: learn piano and practice your new language, and make it all during your piano lessons? That can be a great idea and can save you some time!
Or you may already know a few languages, and just want to study piano while speaking your favorite language with your piano teacher
Regardless of the reason why you are looking for a teacher who is capable of speaking a Spanish language, we have piano teachers in United States that meet your criteria. If this is what you are looking for, then please use the list of piano teachers below for your convenience. You can click on selected piano teacher to view details about the teacher such as full description of their profile, their picture, specific type of lessons offered, video presentation or read list of reviews to make sure you get the right piano teacher to learn piano from.
An experienced music teacher and teaching piano lessons and music theory for all level children to adult. The music Studio is a positive learning place and enthusiastic atmosphere, piano lessons on a 5'10" grand piano. Beatrice emphasizes proper technique and music theory for all of her students, her ultimate goal is to create well-rounded musicians. Students can opt to take piano examination and music theory examination.

Beatrice is a music teacher with 20 years of teaching piano lessons and music theory for all ages. She emphasizes proper technique and music theory for all of her students. When students become more advance, she will then incorporate more piano literature and music history. She believe that the foundation of study music must be have solid technique, and a strong knowledge of music theory will help students become better sight-readers.

Beatrice is an active member of music teacher's associations:
Music Teachers National Association (MTNA)
Maryland Music Teachers Association (MMTA)
Anna Arundel Music Teachers Association (AAMTA)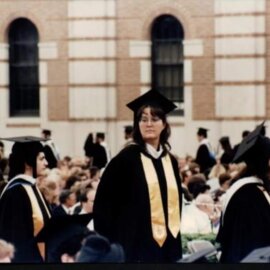 Teaching violin, viola, piano & theory ONLINE.