Piano Teachers in Greenville, NC who teach Classical Piano Lessons
On this page we have prepared you a list of piano teachers in Greenville, NC that accept new piano students. Please choose one that you like and click on a selected piano teacher to see more details about it, and on that page if you have any question, you can always contact that teacher directly with the help of a contact form on the public piano teacher profile page, once you do that, please give 1 day for a teacher to reply to your message.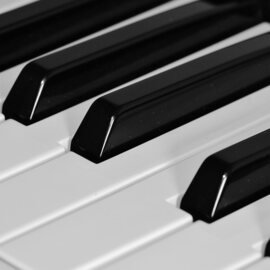 With 37 years of teaching experience, Charlene Ewert has an insight to helping children grow in loving to play music. She has consistently prepared students for many types of competitions such as Guild, sonata contests, music festivals, and school events. Her teaching experience has included teaching 3 year old students through adults. Charlene holds a Bachelor's in Music Education and a Master's in Music Education as well as further work on the graduate level.

Charlene is always researching to find new and fresh ideas to inspire and motivate students to love, enjoy, and excel at music. She finds great fulfillment to see her students discover that they are able to accomplish something that seemed difficult.

With classical music being the foundation for her teaching, she also uses a variety of styles of music in her teaching including: sacred, fun, and just about any that a student wishes to learn.

Charlene has taught in several states including: Texas, Florida, Tennessee, South Carolina and North Carolina. It has been an adventure for her to get to know and enjoy the culture in these many locations.