Private Piano Teachers in Gaithersburg, Maryland
On this page we have prepared you a list of piano teachers in Gaithersburg, Maryland that accept new piano students. Please choose one that you like and click on a selected piano teacher to see more details about it, and on that page if you have any question, you can always contact that teacher directly with the help of a contact form on the public piano teacher profile page, once you do that, please give 1 day for a teacher to reply to your message.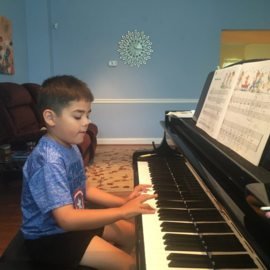 Private piano lessons for children and adults. Beginner to early advanced. Weekday, weeknight, and weekend lessons available. The E.C. King Piano Studio teaches children and adults from the beginner to the early advanced stage. The Studio is located at my home in Laurel, Maryland. I continually assess student goals and strengths to personalize their lessons. Each weekly lesson is a one-on-one private lesson.