Private Piano Teachers in Westland, Michigan
On this page we have prepared you a list of piano teachers in Westland, Michigan that accept new piano students. Please choose one that you like and click on a selected piano teacher to see more details about it, and on that page if you have any question, you can always contact that teacher directly with the help of a contact form on the public piano teacher profile page, once you do that, please give 1 day for a teacher to reply to your message.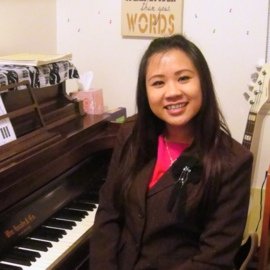 Music Lessons from professional music instructors.
"Start Your Music Training on the Right Note"
Maestro Music Academy offers private music lessons to all ages and levels. ;
Piano , Guitar, Bass, Ukulele, Mandolin, Saxophone, Clarinet, Voice/Vocal, Violin, Music Theory.
Maestro also offers special rates for 20 minute private music lessons to students
age 4 and younger (Music Explorer). Our private lesson for children age 4 and younger will give
them an opportunity to express and explore music.