Theory Piano Lessons in Russian within Canada
Current page contains information about piano teachers from Canada who teach Theory Piano Lessons in Russian. If you also speak Russian language and you feel more comfortable having piano lessons in it, then use the list of piano teachers below. You can click on selected piano teacher to view details about the teacher such as full description of their profile, video presentation or read list of reviews to make sure you get the right piano teacher to learn piano from.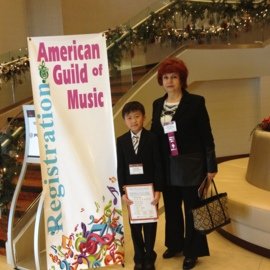 My name is Lidia Kirshina. I am piano teacher from Russia. I am Master Degree of Music University. I am certified piano teacher in Toronto. I am performer. I get cmy CD of name Piano Romantic Style. That music included of piano pieces as such composers as F.Schubert,. F. Liszt, P.Tchaikovsky,F. Chopin.
I get over 30 years experience in Music industry of teaching and performance.
My Music Studio get a lot of students, who had taken First three places in American Guild of Music. And another name is Kiwanis Festival in Toronto. (First and second places of Grade8 and Grade 6.}
My Music studio is opened now and New students welcome.