How to Choose a Digital Piano Keyboard [Beginners Guide]
Playing the piano doesn't only help musicians understand music theory. It has many advantages, including better mental health, stress relief, and the opportunity to feel good about yourself once you reach a high proficiency.
In recent times, digital pianos have made significant advancements because of the high-quality sound they produce. But many don't know how to choose a digital piano keyboard.
A digital piano is pretty equivalent to an acoustic piano in terms of feel and sound. But they're inexpensive, take up less space than a conventional piano, don't require tuning, and can be played both with or without headphones.
But there's a bit of a problem as there are so many types of digital pianos, each with its own set of confusing technical specifications. So, it's challenging to determine which one will best suit your requirements.
But don't worry because we bring you a complete guide to choose a digital piano as a beginner. Let's get started!
Types of Digital Pianos
The first notable thing about digital pianos is that they come with a complete set of 88 wholly weighted hammer-action keys. An acoustic piano's realistic, detailed sound is the central focus of digital pianos, which rarely feature more than 20-30 built-in sounds.
We've organized digital pianos in four different types according to their uses. Let's have a look at how each of the pianos works in different scenarios.
Console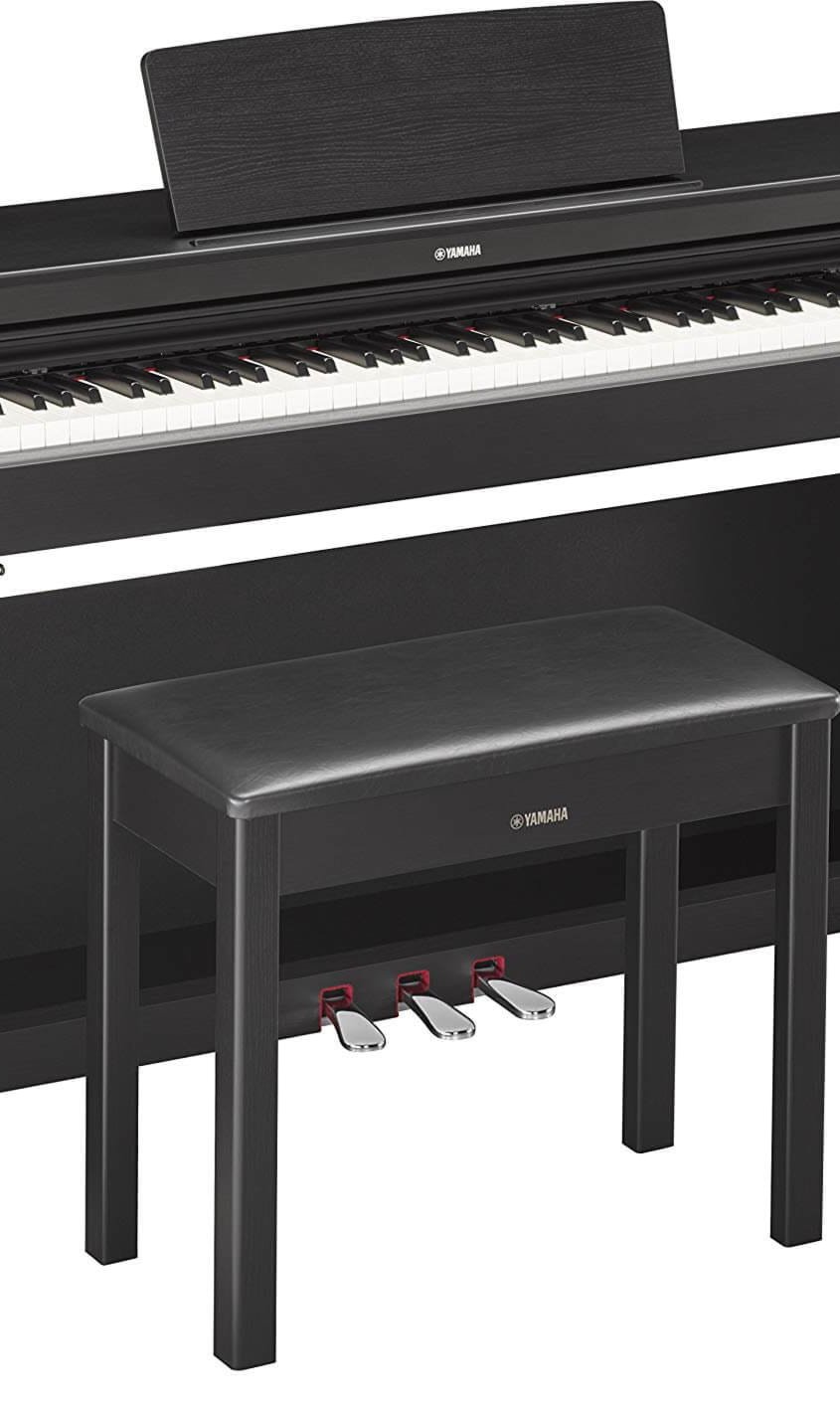 Console digital pianos have a furniture-style case and three pedals that replicate an acoustic piano in feel and appearance.
Thanks to its gorgeous, acoustic-like look, a digital console piano would be an excellent addition to your home decor.
Nonetheless, there are two significant drawbacks to console pianos: size and weight. Usually, console pianos weigh between 70 and 150 pounds and are designed to be kept in one spot.
The pricing of a digital piano is determined mainly by how precisely it embodies a real acoustic piano. The clarity of the tones, sound samples, and audio system improves as the price rises.
Portable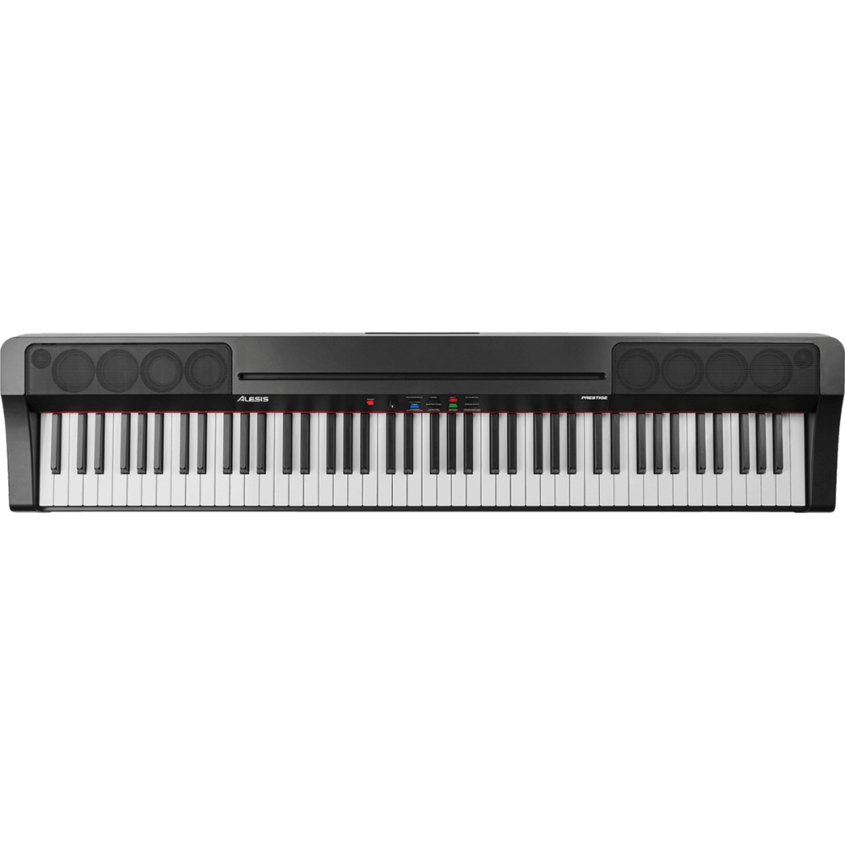 Portable digital pianos, commonly referred to as "slab pianos," are the more common kind of digital piano.
The design of these instruments is their most valuable consideration. They don't include a base (stand), but they can be easily moved around and stowed when not being used, just as portable keyboards.
The audio quality is also better due to a broader dynamic range, a greater polyphony count, and higher quality samples.
Portable pianos are famous because of their low cost. A digital console piano with about the same features (action, audio engine, and polyphony) will cost 20-40% more than a portable one.
Arranger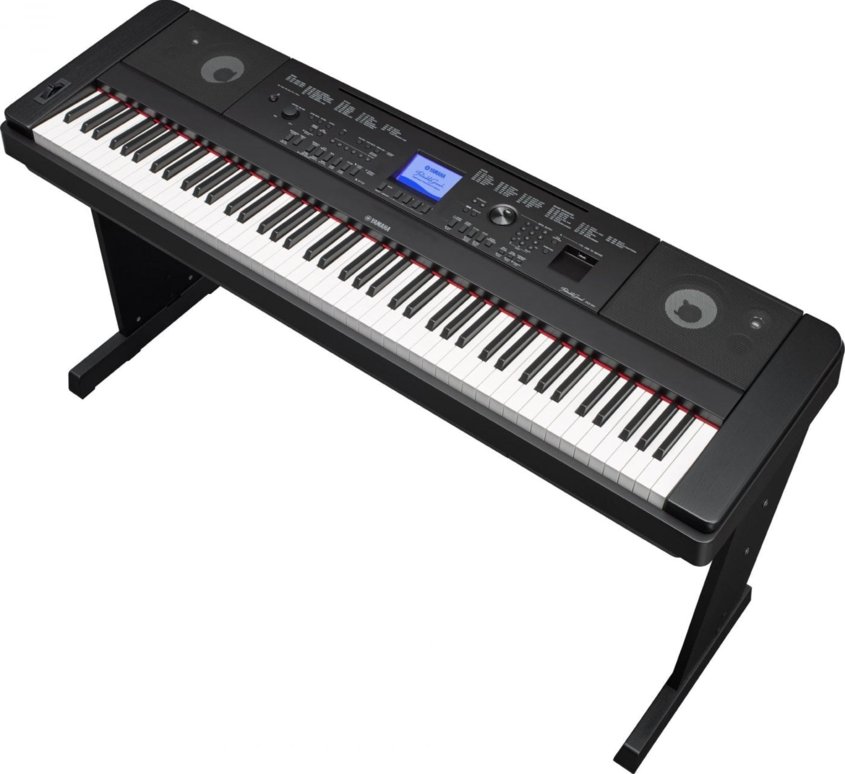 A portable or digital console piano with arranger keyboard features is known as an arranger digital piano. What sets them apart is the detailed piano tones and 88 hammer action keys on top of all of the added features.
Unlike traditional digital pianos, these devices include a vast array of sounds, beats, tunes, enhancements, and recording capabilities. Also, their control panels are frequently packed with keys, dials, and displays to enhance the user experience.
Stage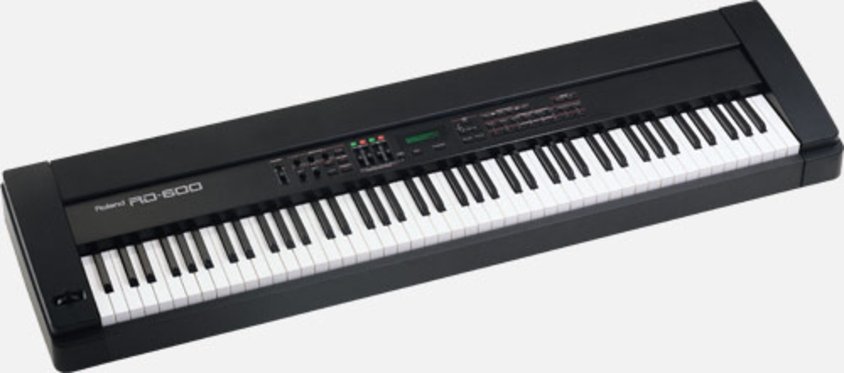 Stage pianos are set up to handle live performances. Instead of simulating an acoustic piano, these promise to be a portable, gig-friendly option for usage onstage or just in the studio.
The sound of an acoustic piano and a genuine touch reaction are the main features of stage pianos.
Its front panel has also been simplified, emphasizing hands-on experience and the ability to make minor adjustments on the go.
With controls, stage pianos succeed at audio shaping. You can tweak various special effects and characteristics to achieve the "perfect" sound.
Stage pianos do not usually have built-in speakers, which is the most visible difference from traditional digital pianos. This is because they are meant to be used with an additional amplifier or PA system.
Top 5 Digital Pianos
Here's a short compilation of five of our best digital pianos considering their build, portability, and sound quality.
Yamaha Piaggero NP-12

This piano features AWM Stereo Sampling and approximately 10 preset tones. These generate excellent sound, as well as four different forms of reverb.
Despite its small size and low weight, this synth-action piano requires approximately 6 AA batteries to run.
Pros
Great sound

Beginner and child-friendly

Lightweight and compact.
Cons
Does not come with a sustain pedal
KAWAI KDP110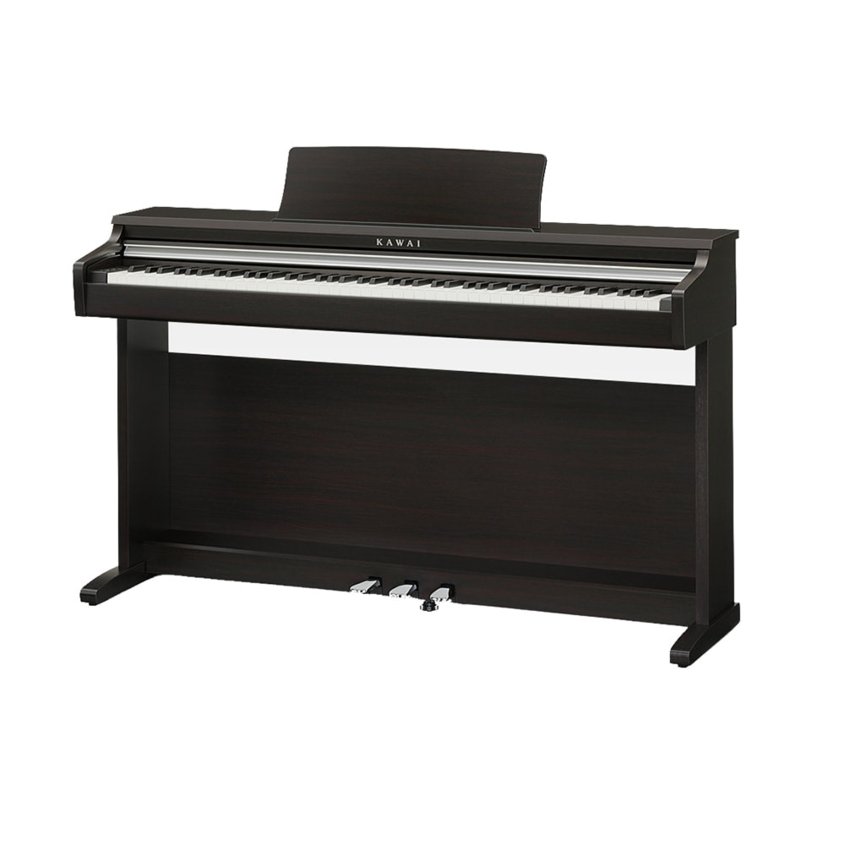 Suppose you're searching for a furniture-style digital piano for newbies within a budget. In that case, you won't find a better option than this.
The Harmonic Imaging engine of the KDP110 produces deep, rich tones. The necessary action is also lightning fast and has four touch sensitivity settings.
Pros
Rapid key response

Minimal and elegant

Bluetooth connectivity.
Cons
Yamaha YDP-164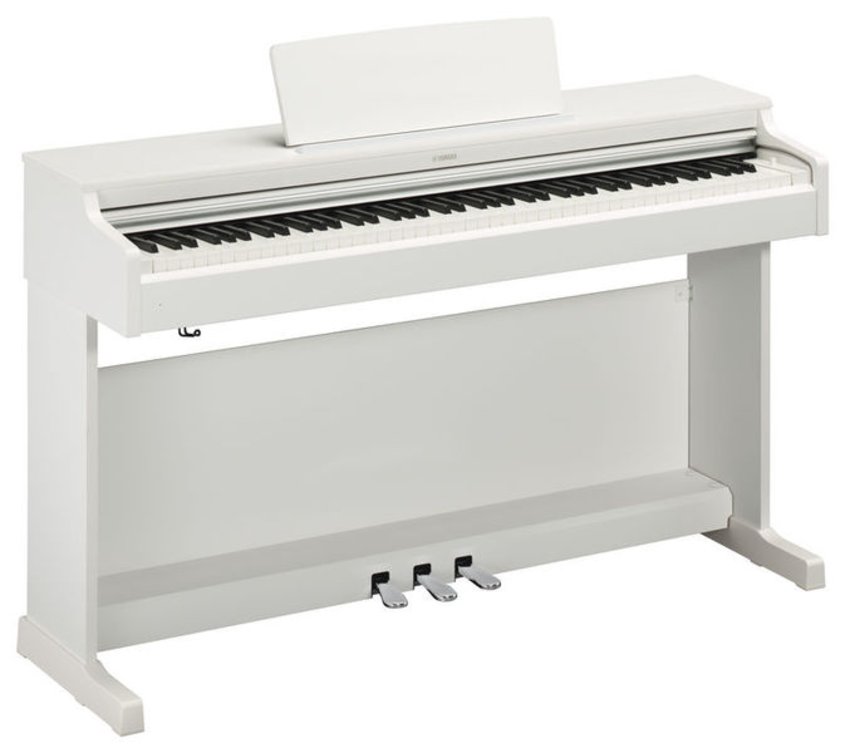 If you're searching for a nice digital piano that won't cost you a fortune, this is the one we recommend.
The most notable aspects of this piano are the GH3 action. Although it is a low-cost piano, it includes CFX sampling.
Pros
50 present songs with MIDI recorder

Durable and sturdy built

192-note polyphony.
Cons
No Bluetooth connection is available.
Casio Privia PX-5S Pro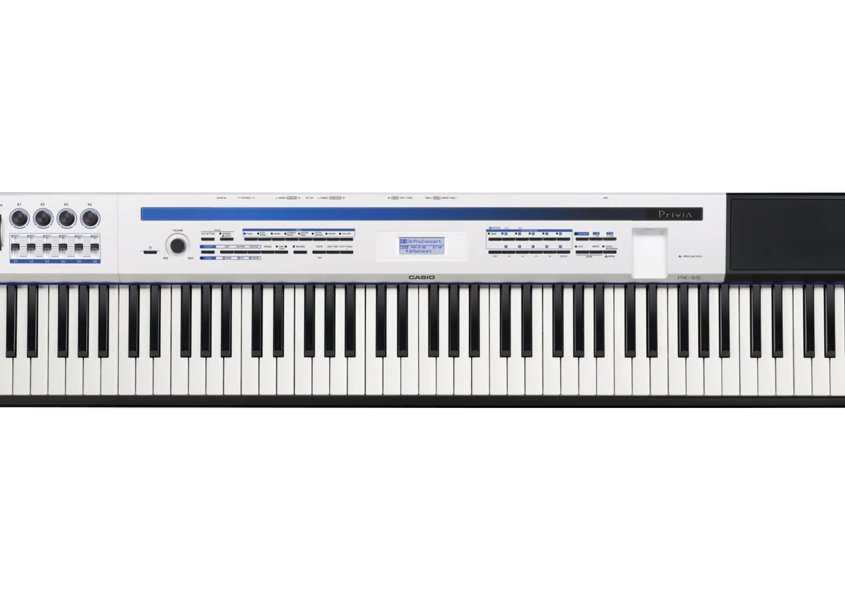 The PX-5S Pro is a mid-range model and weighs 25-pounds that makes it highly portable.
It boasts a full-scaled hammer action key bed and a great sound library, including authentic grand pianos, antique electric pianos, and highly useable clavinet and harpsichord tones.
Pros
4 programmable arpeggiators

4 system-wide effects

Very realistic in terms of sound.
Cons
Roland RD-2000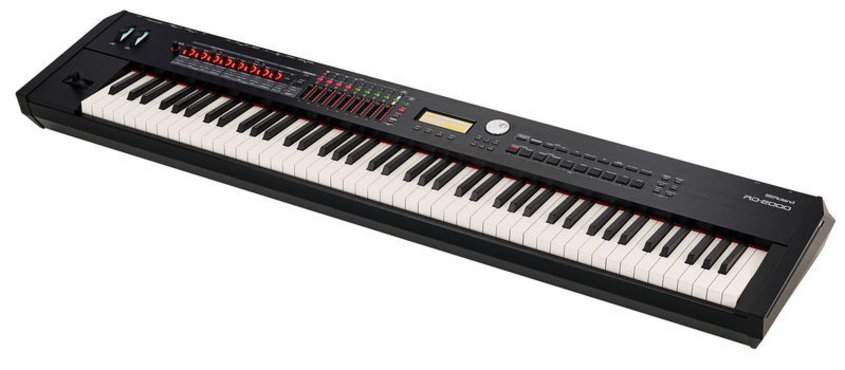 The Roland RD-2000 is designed for serious players requiring incredible acoustic and electric piano tones, a plethora of onboard controls, and exceptional playability.
The 88-key hammer action mimics the feel of an acoustic piano pretty well. The RD-88 digital piano is meant to provide players with the premium feel and sound of the RD series while remaining affordable and portable.
Pros
Aluminum chassis

Detailed effects

Excellent connectivity
Cons
Buying Guide
Beginners should start with digital pianos before moving on to acoustic pianos because they are easier to use.
And if this is your first experience, there are some things you should keep in mind.
The Number of Keys/Sounds
The finest keyboard for adults to study piano is full-size and weighted piano keys. Unfortunately, such keyboards have fewer sound options.
For students interested in EDM, a decent starter keyboard includes more minor, unweighted keys and more sound features. A keyboard with 88 weighted keys is ideal for a beginner.
Today's pianos may have hundreds of sound samples from different instruments. But you'll probably find yourself preferring the more basic piano sounds.
With hundreds of tones and effects to pick from, it's easy to get carried away. However, some effects, like a well-placed reverb, can contribute to improving the sound. The option to play along with instrumental accompaniment tracks can also add to the fun.
Speakers and Amplifiers
The piano's sound production, which encompasses both quality and volume, is influenced by the size, quantity, and strength of the speakers. On the other hand, the total weight of the keyboard increases slightly as the speaker size grows.
In general, if you're searching for a piano for personal use, you'll want to be sure it has a built-in amplifier and speakers that generate a pleasant sound with sufficient volume.
But if you want to use a digital piano for a live performance or studio recording, ensure it has the necessary outputs for connecting to PA systems, external amplifiers, and audio consoles.
Sound Quality
The quality of an acoustic piano's components determines its sound, whereas digital pianos rely mainly on the samples used only to produce their sounds.
Using technology to record and recreate the samples of different pianos and other instruments impacts how effectively the digital piano will replicate them.
Higher-end digital pianos typically have more memory, which allows them to recreate high-resolution sounds with better accuracy. And it closely resembles the sound of acoustic instruments.
The quality of the amplifiers and speakers utilized in digital pianos is another component that influences the overall sound.
If you're looking for a digital piano as a novice, bear in mind that you'll only enhance your talents if you acquire the best tone and audio texture for your money.
Pay heed to the notes' sustain and decay and the overall clarity of the sounds when evaluating sound quality.
Polyphony (number of tones produced at once)
The number of individual notes or tones that the piano can create at once is called polyphony.
A good piano should have 32-note polyphony at the very least, but 64-note polyphony is better for crafting intricate sounds.
Electronic pianos of the best quality have 128-note or 264-note polyphony.
Touch Response and Action
The feel of the keys is one of the fundamental distinctions between pianos and digital keyboards. The components of piano keys, such as the wooden hammers which strike the strings within an acoustic piano, create resistance.
While no digital piano can exactly replicate the resistance of acoustic piano keys when pressed, there are many excellent digital pianos with incredible key actions.
The response of weighted and semi-weighted motions is more akin to that of a regular piano. Hammer action enhances this responsiveness even more by including purely mechanical hammers.
Touch sensitivity, also known as velocity sensitivity, is another essential element. The best digital pianos can detect minute changes in velocity that define each note's strike and volume.
Volume control switches are standard on low-cost digital pianos, indicating that they lack true velocity sensitivity.
Start by looking for a piano with a counterbalanced or hammer effect keyboard. A graded keyboard adds realism, and some pianos let you customize the sensitivity of the keys to your preferences, which is a significant advantage.
Portability
If you require a piano for your home, you may just get a heavy-weight digital piano based on the amount of space available. However, if your job requires you to travel often with your keyboard, we suggest getting a portable model.
Console models resemble a conventional keyboard more than a piano. Portable and stage pianos are easy to transport. They may provide a significantly louder sound for players who want to get the most out of their instruments.
Each of these kinds has its own set of advantages. Still, you must first determine which digital piano style you want before purchasing it.
Professional performers want a louder sound and need to transport their digital stage pianos wherever they perform. Thus, they are developed exclusively for them.
Budget
Last but not least, you must determine how much you are willing to spend on your piano.
Digital pianos don't cost as much as conventional ones do. But the more you pay for it, the more features you get. Then again, this is not true in all cases.
High-end digital pianos are outrageously priced, with some costing more than a new vehicle! If it sounds good to you, go for it; however, do your analysis beforehand.
FAQs
1. Is it necessary to tune my digital piano?
Since digital pianos just playback recorded samples of an already tuned acoustic piano, it does not need to be adjusted separately.
2. What are the essential features to look for in a digital piano?
If you're a complete beginner, seek pianos that include the following features:
88 keys with hammer action

Polyphony of at least 64 notes

An extensive dynamic range of high-quality acoustic piano samples

Functions for metronome and transposition.
3. Is it possible to practice in silence by plugging in headphones?
Yes, and it is one of the core benefits of digital musical instruments. You can use headphones to connect to your digital piano and play whenever you want without disturbing others.
Final Words
By now, you probably know how to choose a digital piano keyboard and already have your eyes on one.
Everything that remains is for you to begin working with a professional pianist. Sign up for FREE at The Best Piano Teachers and find your ideal teacher today!
Each student's growth and needs can be catered to by our skilled teachers. Refresh your skills with the right piano teacher in your area, whether you're a total amateur or a seasoned pro.
Before we bid adieu for now, which digital piano keyboard are you going to purchase? Let us know in the comments below!