Is it Hard to Learn Piano at an Older Age
Although it is undeniable that learning the piano at a young age, typically by the age of five, makes it simpler to learn due to the brain's plasticity, there is no wrong age to begin. You can never be too old to pick up a musical instrument.
Music can be learned at any age and can be stopped at any time. So, whether you're 5 or 50, it's up to you to decide whether you want to learn music. So, stop doubting yourself and pick up the long-lost dream you always had.
Learning to play the piano might be daunting to you at this age. But, do not let those 'what ifs' haunt you when you do anything if you are determined.
How Can I learn Piano At An Old Age?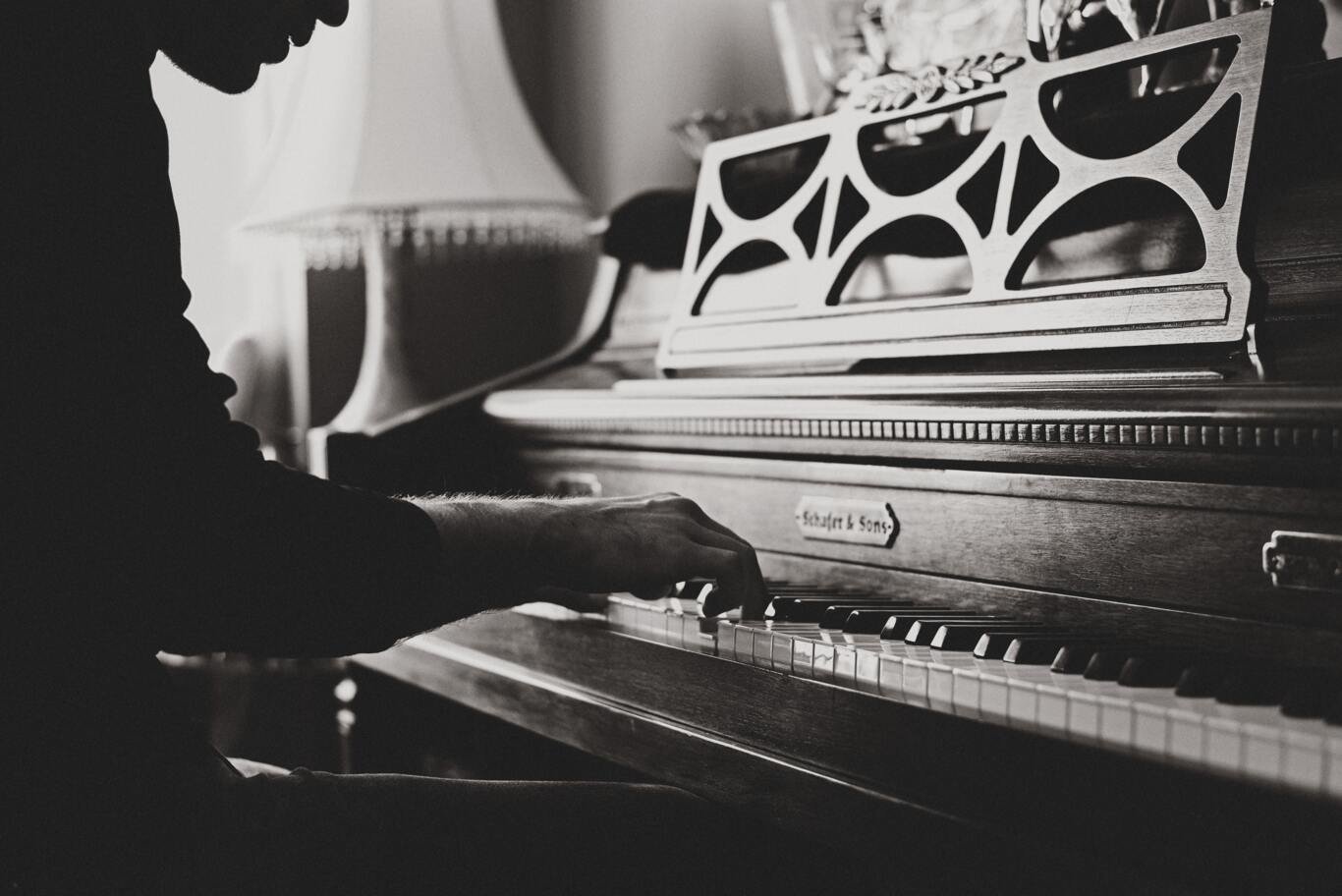 Source: Unsplash
There are no rules based on your age while learning to play the piano. The rules are all the same, just as a teenager would learn. All you need is patience and a desire to learn how to play the instrument.
Other than practicing carefully and paying attention, there is no exact way to advise you how to learn piano at this age. If you are a learner over the age of 50, there are several guidelines you can follow.
Look for a good trainer
Even for young kids, finding the best instructor for your classes can be difficult sometimes. Finding the ideal teacher for you at an older may appear a bit more difficult, and it is, to be frank.
You should most likely locate a private piano teacher at this age. If you're going into a group session, you'll need to keep up with their pace. However, having a private teacher would be a good option for you right now. With a private teacher, you can simply personalize your classes and create a timetable that works for you. If you're looking for a teacher, be sure he's a seasoned pro who doesn't rush through his classes.
Besides all of the experience and expertise of your teacher, make sure he has the patience to teach you slowly and correctly. Even if you take up some additional time to catch up, your teacher must be patient and should not mind repeating himself as many times as you require him to. So, look for a teacher that has the patience and compassion to teach you.
Determine your objectives
Setting goals is the next stage. You can't learn anything if you don't have any goals in mind. Next, you must determine how long it will take me to finish my piano lessons. It also helps you stay motivated and focused on achieving your objectives.
Make a month-long checklist and inform your teacher to include some specific goals that you will follow for the entire month. Every day when you get up, you will review your goals and put them into practice. It will assist you in maintaining your focus throughout the lessons. Learning the piano will no longer feel like a burden and will become more enjoyable.
Prioritize your practice time
If you don't make practicing the piano a top priority, you'll not learn to play it. If you are serious about learning to play the piano, you must practice.
If you don't often practice and make excuses for not practicing, you'll forget your lessons and never be able to absorb what you've been taught. Regular practice is similar to meditation in that it can help you focus more easily. As a result, focus your practice sessions and make sure you don't fall behind in any of your lessons.
Look For Songs You Enjoy
You'd have your musical tastes and preferences. Practicing music that you appreciate will motivate you to practice more and will also make you enjoy playing the piano.
You seem to be more capable of learning faster than at other times when you practice piano with complete satisfaction. Music that you enjoy would motivate you to practice more. Your learning will be more effective and efficient as a result of this. To compile a list of all your favorite or similar genres of music and provide it to your teacher. He'd be happy to assist you in learning those tunes.
What Is The Ideal Age To Learn Piano?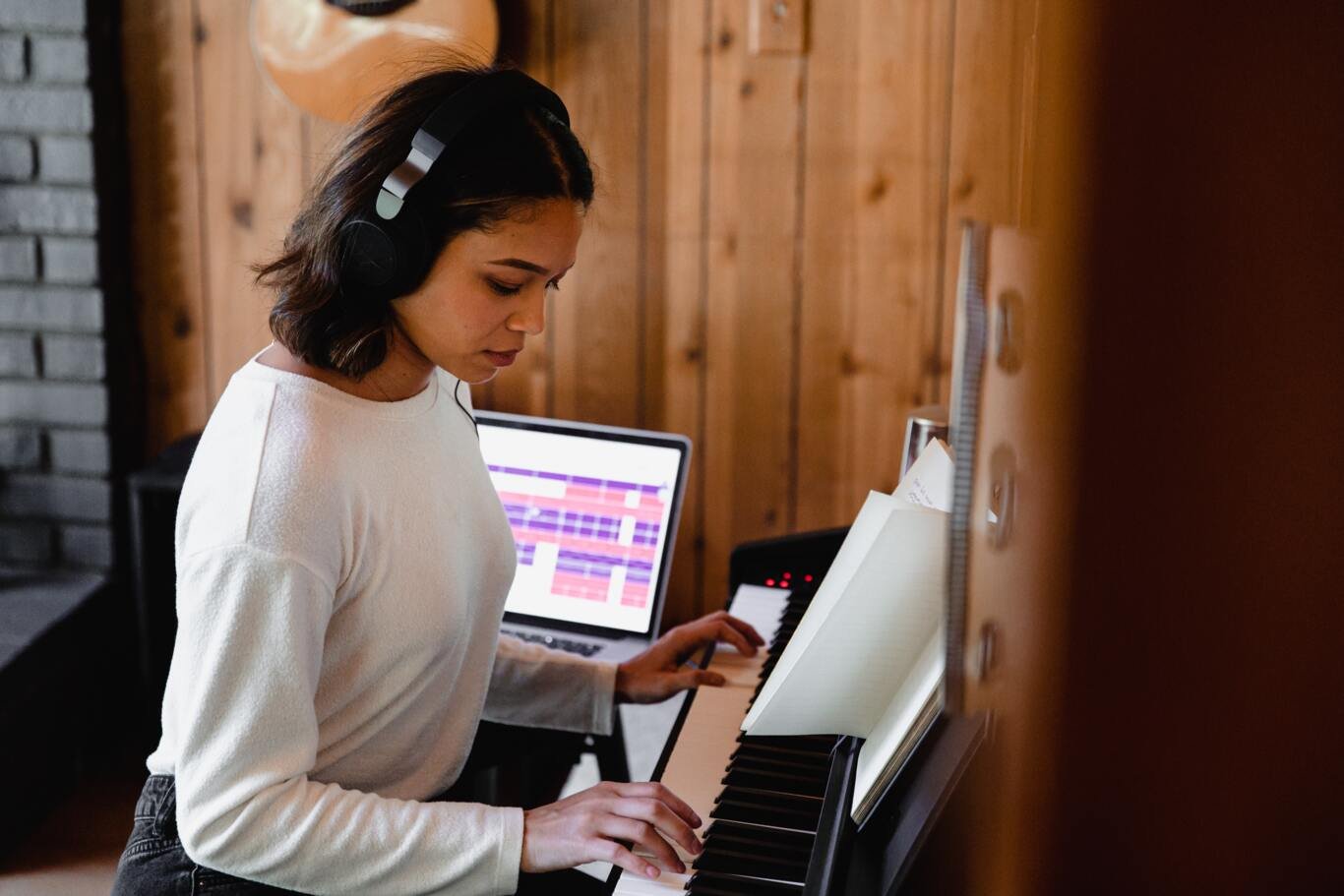 Source: Unsplash
Although there is no specific age that can be called ideal for learning piano, kids at 5 years can start learning piano if they are patient enough. Teachers usually don't have any kid who is less than 5 years old as it is difficult to manage.
Little ones can be hard to teach anything if they don't show much interest. Likewise, they won't take their piano lessons seriously if they aren't interested. So, if you are thinking about enrolling your kid in any piano lesson class, make sure to grow interested in them. You can even wait for a year or two for them to become a bit mature to take their lessons seriously and patiently do the classes.
What Challenges Would I Face To Learn Piano At An Old Age?
There are no major challenges for you at this age if you don't have any major health issues. Issues like Arthritis might cause you some problems when you are playing the piano. Again, sitting in the same position for a long might cause you back pain and other problems.
You can also face some problems concentrating on your lessons at a stretch. It might cause you problems like Carpel Tunnel Syndrome. So, you need to be very careful while sitting for your sessions.
One thing you can do is, make your sessions shorter to avoid these kinds of problems. You might put pressure on yourself by forcing yourself to sit for a long time even after having back pain problems. So, do not force yourself to do so. Take proper breaks and make your schedules accordingly,
Some Benefits Of Learning Piano At An Old Age
It may seem like learning piano would be stressful to your health, it can also heal you. Music is extremely therapeutic if you learn it with passion and willingness.
Learning music would bring changes to your mind and everyday routine.
But, it would keep you relaxed unless you stress yourself. Playing piano would also keep your mind fresh and help you have concentrated on things as concentrating at this age is a pretty difficult task. It also helps you with diseases like hypertension by calming your mind and body to have proper rest.
Some Advice For The Learners Of This Age Group
You may believe that learning at this age is unattainable. You lack the same degree of enthusiasm as when you were younger because you lack the patience to sit in front of the piano for long periods.
It's all in your mind, though. Learning any music, in actuality, needs far more passion and dedication than patience and effort.
So, don't allow anyone to tell you that mastering the piano at this age is impossible. Regardless of your age, set a goal to learn something new. However, keep in mind not to overwork yourself while doing so.