Is Piano Harder than Guitar?
Playing a musical instrument is cool. It is a good hobby, to begin with, and comes with many benefits.
In fact, learning to play a musical instrument plays a big part in developing the physical and mental aspects of the human body.
As for the musical instruments, Piano and Guitar are among the most popular ones. You will notice that the people who began learning to play mostly start with these two particular instruments. But the question is, which one is harder to play?
Is it the piano or the guitar?
Don't worry. This article will clear all your dilemmas about learning both these instruments. Also, you'll find out the one that is relatively easier to learn.
Piano Vs. Guitar: Which is easier to learn?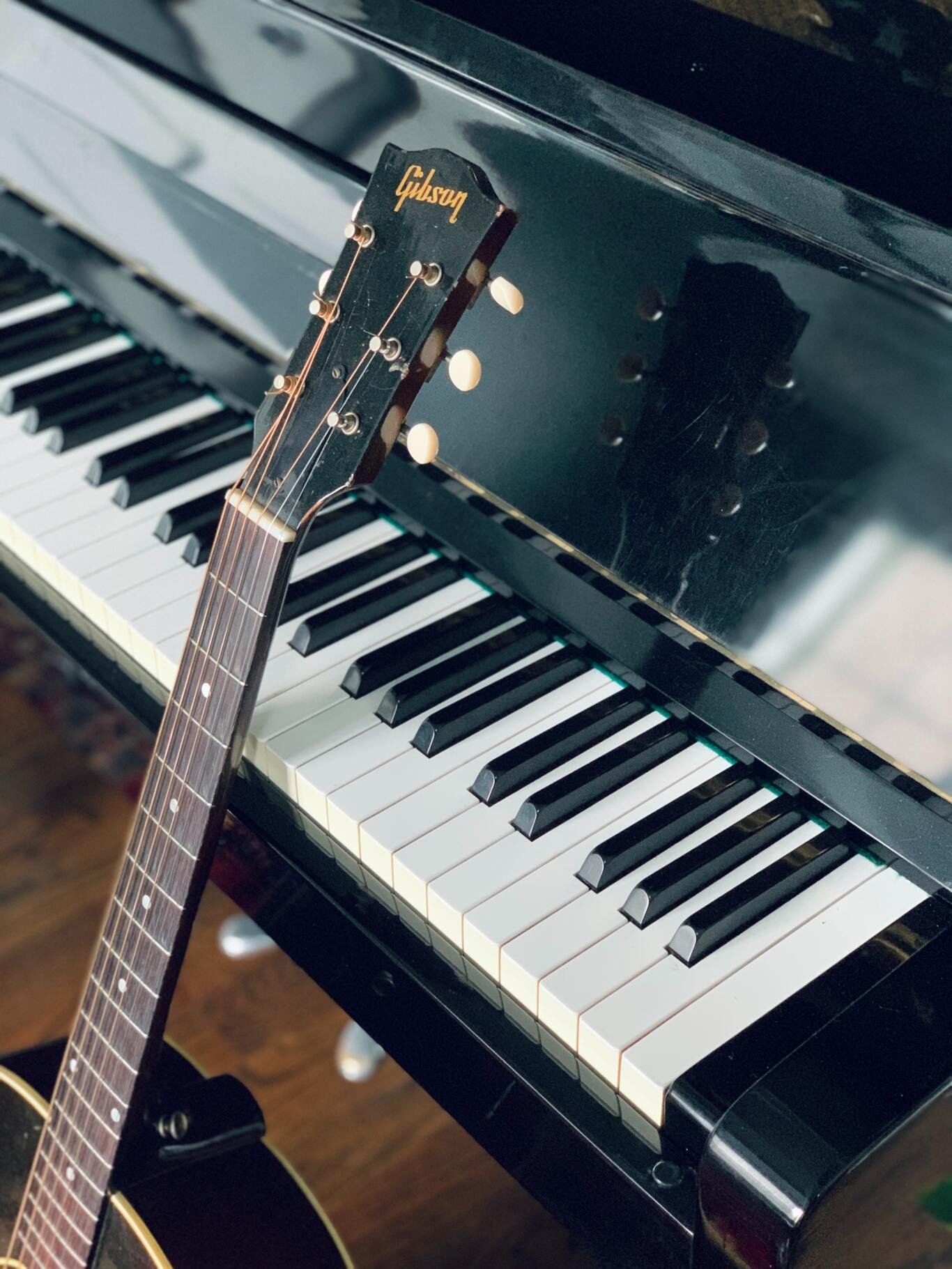 Source: Unsplash
Both the Piano and Guitar are incredible instruments to play. But since the mechanism of both these instruments is different, the learning process isn't also similar.
What matters in this scenario is the difficulty level in learning.
When it comes to the guitar, it is much easier for adults. Because at the beginner level, the songs and the chords aren't tough to play.
In contrast, Piano is much easier for younger ones. The reason is that it doesn't require grip and strumming coordination like that of the guitar.
But overall, the question remains about the harder one to master for everyone.
No issues. We will find that out, but we need to consider some specific factors before that. Here with the factors, I will compare the difficulty level of both these instruments.
Some of the crucial factors are mentioned below:
Layout
If a comparison is drawn between the keys of a piano and the guitar's fret, the latter one is much simpler.
Guitars tend to have a much more complicated layout. You might ponder that even after having only six strings, it is considered that complex. The reason is that each of the strings can produce many different pitches.
If you have to learn the guitar, you need to get used to the irregular movement and placement of the fingers for playing the chords.
Whereas, initially playing the piano is much more simplistic. In the case of the piano, octaves are considered, which again consist of seven white and five black notes. Unlike that of guitar, the notes, in this case, follow somewhat of a similar pattern.
Eventually, it gets easier for any beginner to play the scales.
Moreover, the layout of the piano enables linear movement, which makes it simple to get used to.
Learning Songs
Initially, a guitar is much more preferable for learning songs than a piano. If I talk about the guitar students, they first learn the chords and strumming patterns, which eventually helps them pick up the song on guitar within a short time.
You will be amazed to know that some guitar players can play specific songs on guitar just after a couple of lessons. In the case of a piano, it is possible to learn the chords quickly. But before that, they need to know the basics quite thoroughly.
One of the most crucial things they need to learn is the chord inversions, which take time.
If they don't learn it well, their playing will sound clunky.
Furthermore, playing and singing with a guitar is much easier than singing along with playing the piano. It's often difficult to cope with the size and loudness of the piano while singing.
Self-teaching
If you want to self-teach yourself, you will learn to play guitar much quicker than a piano.
You can play songs and watch yourself play guitar by learning a couple of strumming patterns and a few chords. The best part is that you can do it by watching YouTube tutorials within a short time.
However, self-learning a piano might not be impossible but more challenging than a regular acoustic guitar. It involves a lot of theories, which again is associated with the practice that you need to do constantly.
As a result, the process of learning gets longer.
Maintenance
Since pianos are relatively large instruments, it is evident that maintaining them would be tough. At the same time, a guitar is a super portable instrument, which requires a little maintenance compared to the piano.
You might ask the reason behind connecting maintenance with the learning of an instrument.
To be frank, the logic is simple. Beginners tend to lose focus if learning an instrument doesn't seem reasonable. In this situation, the guitar seems more reasonable to many due to its high portability and easy handling.
Technical aspects of learning guitar and piano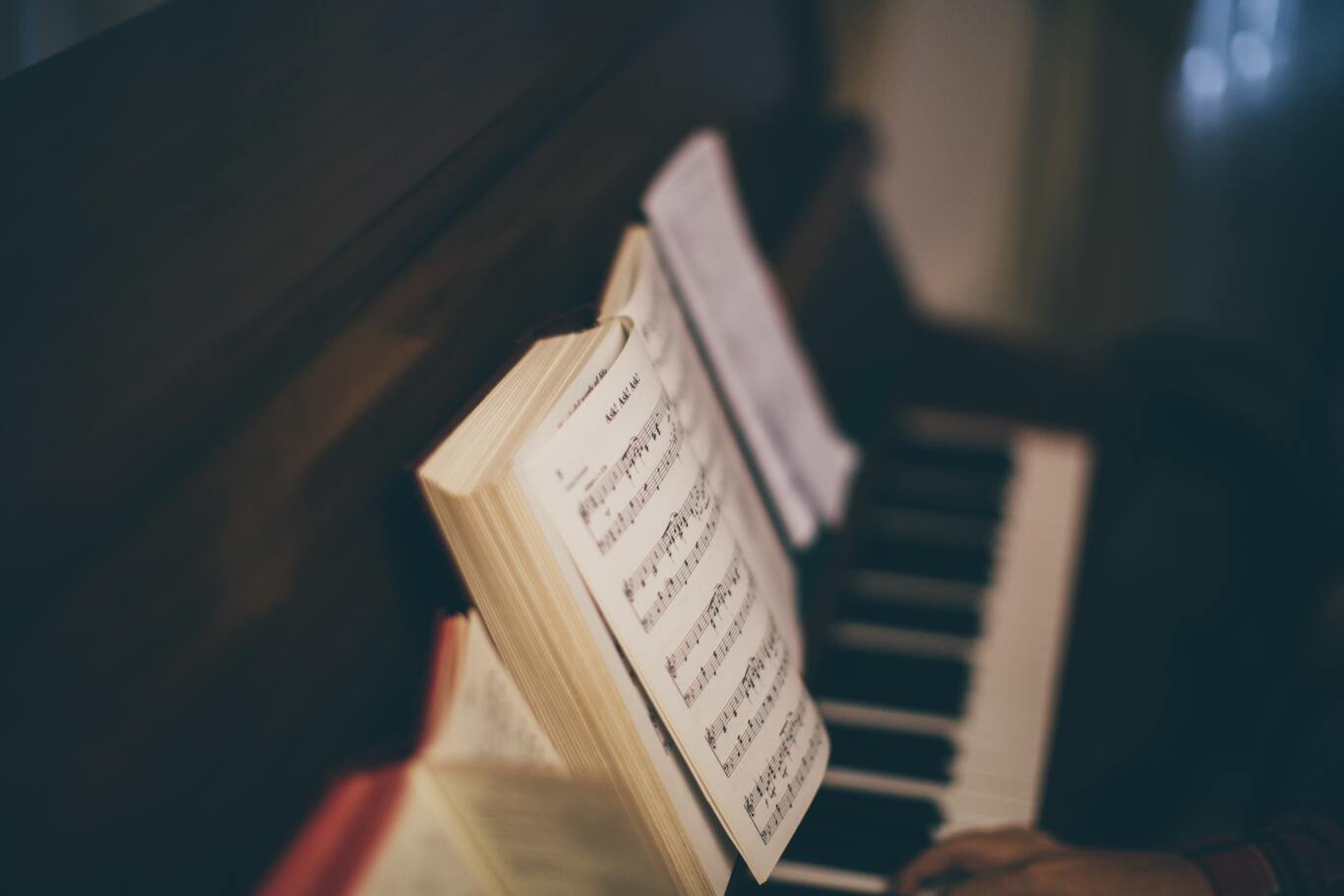 Source: Unsplash
If one can master, both these instruments are pretty flexible to play. There is a notion about a piano that is tough to learn initially. But in reality, it is a lot easier.
Now, considering the technical aspects of these instruments, mastering them requires different skills and ploys.
A beginner learning piano will have a much better understanding of theories related to tunes and music. It gives them an edge to know deeply about music, making it easier to learn any other instrument later.
In the case of a guitar, the technicalities are very different, and it is much instrument-focused, unlike that of the piano. Here, there is nothing like sheet music and more about skills.
Should I learn piano or guitar first?
It is a very tricky thing to answer, and it depends totally on you what you want to learn.
It's not like you would learn either of these instruments overnight, and both of these require continuous practice and skills to master.
That said, depending on your need, you should decide which one you should learn first.
Learning a guitar first would be enough if you usually want to pass your leisure time and entertain yourself. But if you're going to fully immerse into music and maybe want to play in an orchestra, the piano should be the priority.
Then again, it's all about your choice, and there is no specific reason to choose one over another.
Final Thoughts
By now, you have already chosen what to learn. But given the portability, easy maintenance, and self-teaching ability, for a beginner, learning guitar is easier than learning piano to some extent.
But then again, it all depends on the ability of the learner. Learning both these instruments requires dedication and patience, and the choice and goal of the learner determine the ability to master an instrument fast.