Piano Teachers in Canada who speak Russian
Sometimes it is important to find a teacher who can speak your native language. Learning how to play piano in Russian would make it easier for you to understand everything a teacher tells you during your lessons and you would feel more comfortable speaking it.
Another reason to learn how to play piano in another language can be that you have recently learned a Russian language and would like to find a way to practice speaking it. And currently you are looking to learn how to play piano. So why not to try 2 things at the same time: learn piano and practice your new language, and make it all during your piano lessons? That can be a great idea and can save you some time!
Or you may already know a few languages, and just want to study piano while speaking your favorite language with your piano teacher
Regardless of the reason why you are looking for a teacher who is capable of speaking a Russian language, we have piano teachers in Canada that meet your criteria. If this is what you are looking for, then please use the list of piano teachers below for your convenience. You can click on selected piano teacher to view details about the teacher such as full description of their profile, their picture, specific type of lessons offered, video presentation or read list of reviews to make sure you get the right piano teacher to learn piano from.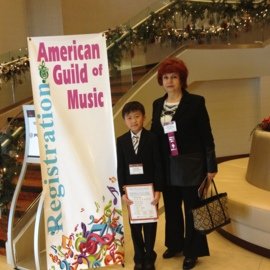 My name is Lidia Kirshina. I am piano teacher from Russia. I am Master Degree of Music University. I am certified piano teacher in Toronto. I am performer. I get cmy CD of name Piano Romantic Style. That music included of piano pieces as such composers as F.Schubert,. F. Liszt, P.Tchaikovsky,F. Chopin.
I get over 30 years experience in Music industry of teaching and performance.
My Music Studio get a lot of students, who had taken First three places in American Guild of Music. And another name is Kiwanis Festival in Toronto. (First and second places of Grade8 and Grade 6.}
My Music studio is opened now and New students welcome.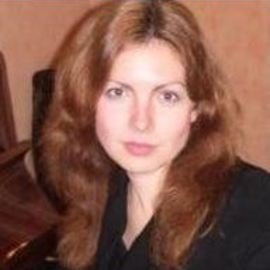 An accomplished pianist, piano teacher, accompanist, artist of chamber ensemble of Russian origin.
More than 15 years of experience as music teacher, piano accompanist, soloist.
Excellent sight reading, including partitur, transpose, play by hear, have a lot of experience working as accompanist (with vocalist, ensemble, choir) and as a music teacher at a professional level.